Home Security and Automation
Depending on the layout of your home we can customized systems to meet your exact needs. Don't hesitate to reach out to discuss your project.
For some products we strongly recommend engaging professionals like an electrician, HVAC technician or plumber. If you choose to have us handle the install we will coordinate with those professionals to get the job done and not charge any additional premium on top of their fees.
The Home Security and Automation Platform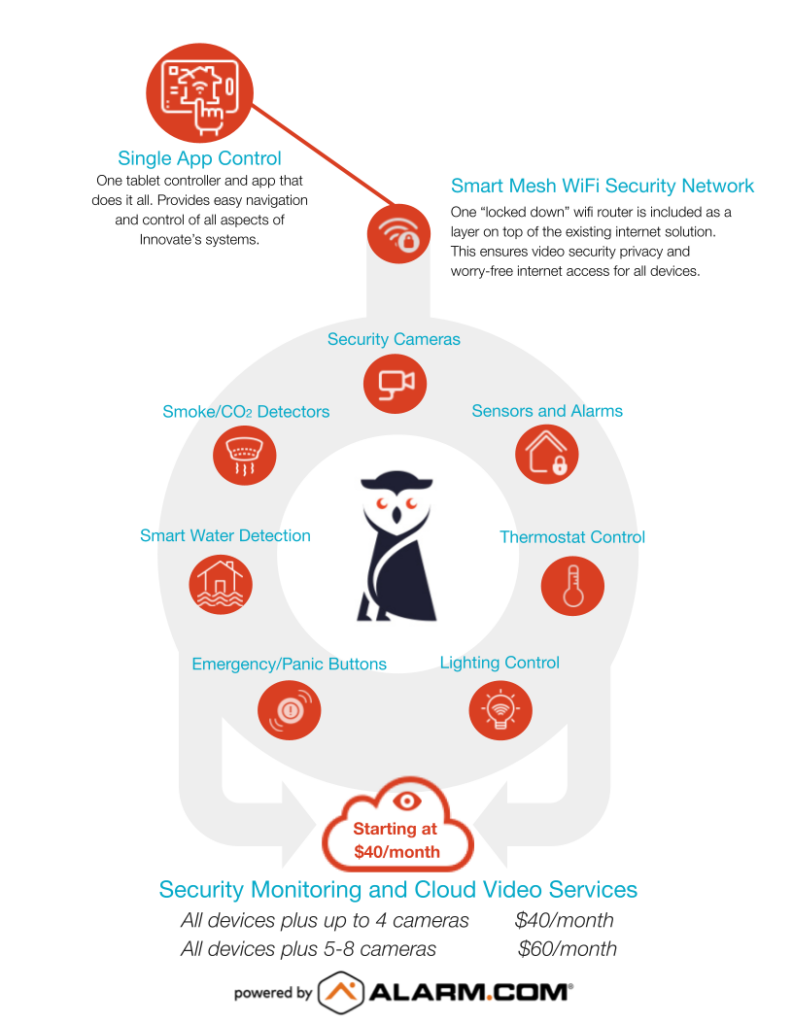 Professional Grade and Patented Equipment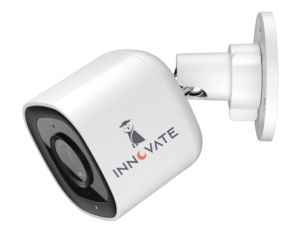 We only offer top of the line encrypted products to our customers. Our patented magnetic mounting technology makes installation fast and easy.
Transparent Pricing and Low Installation Costs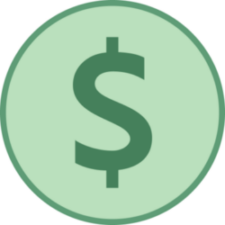 Low, transparent prices on equipment are listed below. View pricing for both the Innovate Pro install and DIY options.
PNW Installation Services with DIY Shipping Options Nationwide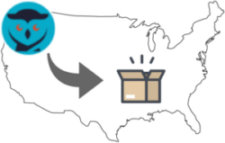 We are headquartered in Central Oregon but serve the entire Pacific Northwest with install or maintenance services. We can also ship pre-programmed systems directly to you for DIY installations!
Equipment and Installation Pricing

|   | Self Install Price | Innovate Install Price |
| --- | --- | --- |
|   Control Panels |   |   |
| Innovate Smart Control Touchscreen Tablet | $499 | $699 |
|   Security Cameras |   |   |
| Smart Indoor Outdoor 1080 Day Night | $275 | $275 + electrician |
| Smart Indoor Outdoor 1080 Day Night (w/Voice) | $299 | $299 + electrician |
|   Life Safety |   |   |
| Smart CO Detector | $149 | $260 |
| Smart Smoke Detector | $132 | $230 |
|   WiFi Security |   |   |
| Smart Security Router (**required for video security**) | $249 | $435 |
|   Security/Alarms |   |   |
| Smart Deadbolt | $299 | $299 + locksmith |
| Door Contact Brown or White | $31 | $54 |
| Window Contact Brown or White | $31 | $54 |
| Smart Motion Sensor | $77 | $135 |
| Smart Glass Break Sensor | $140 | $245 |
| Smart Garage Roll Door Contact | $51 | $90 |
| Smart Shock Sensor | $62 | $108 |
|   Temp Control |   |   |
| Smart Touchscreen Thermostat | $349 | $349 + HVAC tech |
| Smart Thermostat | $202 | $202 + HVAC tech |
| High Low Temp Sensor | $48 | $83 |
|   Lighting Control |   |   |
| Smart Dimmer | $62 | $62 + electrician |
| Smart Outlet | $62 |  $62 + electrician |
| Smart Wall Adapter AC | $70 | $123 |
|   Water Detection |   |   |
| Smart Water Valve Shut Off | $432 | $432 + plumber |
| Smart Flood Sensor | $83 | $145 |
|   Emergency |   |   |
| Smart Panic Pendant | $56 | $98 |
| Smart Fall Pendant | $100 | $175 |
Monitoring and Video Cloud Services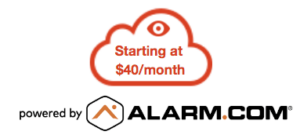 | | |
| --- | --- |
| One time monitoring setup fee (Covers all devices and cameras) | $60 |
| All devices listed plus up to 4 cameras | $40/month |
| All devices listed plus 4-8 cameras | $60/month |
| More than 8 cameras | contact us |
Our Process for Home Security and Automation Systems
Go from free quote to a fully installed and customized security system in a couple weeks.
1 – Set-up a Free Onsite Risk Assessment
Reach out at 541-948-0207 or complete this contact form to setup a time for Graham to come out for a free onsite visit to your home or business in the Northwest. If you live outside the Northwest contact us to set-up a remote walk through of your property. During the assessment, he'll make the judgement if an electrician needs to get involved and what systems will work best for you.
2 – Innovate Provides a Free Quote
After his visit, Graham will put together a formal quote. You'll have options based on your conversations and the layout of your property.
3 – Customizing and Programming Your Security System
If you approve our quote we will order all the needed parts and go to work on programming your system. Normally this takes less than 10 days and during this time we'll coordinate with an electrician if needed to get your home or business prepped for the installation.
4 – Professional or Self Installation Options
Graham sets up a time that works best for you to come out and install your system. During this time he'll train you up on how to use the system and access your ongoing 24/7 monitoring services powered by Alarm.com.
5 – Activate Ongoing Monthly Monitoring
Your system will be programmed and synced to your monitoring services the moment it is installed.
Rest Easier Knowing Your Protected
You now have professional grade technology with Graham and the Innovate team ready to help if anything comes up along the way. Never hesitate to reach out!

Complete Home Technology Solution
The term "home security system" is outdated, or at least it is with Innovate Security for Life. Yes, what we provide to customers provides security, but it stretches far beyond what many see as traditional security systems.
Our platform offers customizable options for intrusion detection, video surveillance camera integration, life-safety smoke, panic, carbon monoxide detection, temperature/water detection, door locks, thermostat, and lighting control. Customers now not only have the option to protect their homes and families, but they can view their homes from their phones and control the locks, heating, cooling, and lights remotely. And all of this is controlled by one application on their mobile handset. Even better, the monthly price for the customer has decreased steadily even with the added features and options.
Easy to Use Platform
Home security today does not need to be complicated to understand and use or take hours to install as it used to. Advances in technology have made the products we offer simple to use, easy to install, and even easier to maintain. We always enjoy watching a homeowner open the application on their phone for the first time to see all the video, security features, and home control they have through one simple app.
Advances in home security technology have also aligned with the changing nature of how we live and travel. Remote video, system operation, and notifications provide information allowing homeowners to easily control activity even when they are traveling or not at home.
Manage Day-to-Day Life with Peace of Mind
Our systems allow parents to see when their children get home from school with a simple notification sent to their phone with a video and a text that the door was unlocked.
Access Control
Homeowners can allow friends or guests to gain access to the home within a few seconds by opening the app on their phones and disarming the system, and unlocking the door.
Smart Lighting
Worrying about whether your home looks like it is empty is also easily remedied with the use of a few controllable dimmers that add to our home security systems. Setting lighting scenes and timing lights to turn on and off can all be controlled remotely through a mobile phone or personal computer.