Aging in Place Security and Automation for In-Home Care
Don't hesitate to reach out to discuss your project. The package listed below is just to give you an idea of your options and pricing.
For some aging in place systems we strongly recommend engaging professionals like an electrician, HVAC technician or plumber. If you choose to have us handle the install we will coordinate with those professionals to get the job done and not charge any additional premium on top of their fees.
Depending on the layout of the home we can customized our aging in place security and automation system to meet your exact needs.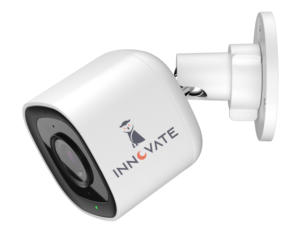 Innovate Professional Install Package ($6,637)
Our Aging in Place Security Systems include:
– Notification and messaging from all video and activity devices
– Two-Way Communications with Dispatch for help.
– 24/7 Emergency Response
– Indoor and Outdoor Live Video Monitoring
– Cloud Store Video Event Recording
Ongoing Monitoring Services
$50 per month for 24/7 aging in place security systems monitoring with one time setup fee of $60 that includes video cloud storage. Monitoring Includes Video, Motion, Life-Safety, Panic, and Two-Way Communications with dispatch services.

Equipment and Installation for our Aging in Place Security Systems
$699.00 Wellness Smart Panel
$435.00 Smart Video Router x 1
$399.00 Indoor Video Monitoring with 2-way voice x 1
$399.00 Outdoor Video Monitoring Cameras with 2-Way Voice x 1
$175.00 Bedside Panic Button with 2-way voice x 1
$175.00 Smart Fall Panic Pendant Emergency Call x 1
$199.00 Smart Bed Sensor Notification Sensor x 1
$199.00 Smart Chair Notification Sensor x 1
$135.00 Smart Motion Monitoring Sensors x 1
$54.00 Door Activity Monitoring x 1
$260 Smoke Life Safety Sensor x 1
$230 Carbon Monoxide Life Safety x 1
Total = $6,637
Includes installation, networking, and calibration for all Aging in Place Security Systems.
Does not include electrician service fees if needed to get power to cameras.
Our Process for Aging in Place Security Systems Installations
Go from free quote to a fully installed and customized security system in a couple weeks.
1 – Set-up a Free Onsite Risk Assessment
Reach out at 541-948-0207 or complete this contact form to setup a time for Graham to come out for a free onsite visit to the home in the Northwest from our headquarters in Bend, Oregon. If you live outside the Northwest contact us to set-up a remote walk through of your location. During the assessment, he'll make the judgement if an electrician needs to get involved and what systems will work best for you.
2 – Innovate Provides a Free Quote
After his visit, Graham will put together a formal quote. You'll have options based on your conversations and the layout of the home.
3 – Customizing and Programming Aging in Place Security Systems
If you approve our quote we will order all the needed parts and go to work on programming your system. Normally this takes less than 10 days and during this time we'll coordinate with an electrician if needed to get your business prepped for the installation.
4 – Professional or Self Installation Options
Graham sets up a time that works best for you to come out and install your system. During this time he'll train you up on how to use the system and access your ongoing 24/7 monitoring services powered by Alarm.com.
5 – Activate Ongoing Monthly Monitoring
The system will be programmed and synced to your monitoring services the moment it is installed.
Rest Easier Knowing You and Your Loved Ones are Protected with one of Our Custom Aging in Place Security Systems
You now have professional grade technology with Graham and the Innovate team ready to help if anything comes up along the way. Never hesitate to reach out!