Our DIY Installation Solution
When our founder and CEO Graham Hausler first decided he was going to make the jump from traditional home and business installer (Integrator) to a self install DIY operator he was at the ISC Security Conference in Las Vegas, NV. After hearing where you the consumers were driving the security industry he decided then and there to lead the charge into the DIY market.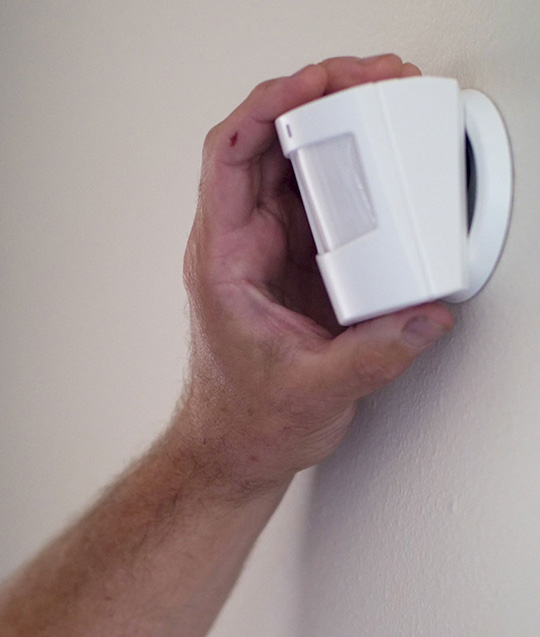 After several discussions with industry leaders he realized that one of the greatest barriers to the DIY option was the amount of time it takes to install a system. With ladders, drills, levels, and multiple components to place it was the one thing keeping the DIY self install option from completely taking over.
On the drive home he and his son Logan set out to find a solution. Their goal was to minimize the use of tools that put holes in walls. They wanted anyone and everyone to be at ease with installation… and they wanted to come up with a solution before they arrived home that evening.
This was the birth of the patented magnetic mounting system. These various steel mounts can be adhered to almost any wall or ceiling surface with our 90 lb capacity double sided tape. The components come pre-integrated with magnets so all you do is place the mount and let the magnet do the rest.
The cool part is that when it's time to move you leave the mounts. We will ship you new ones at no cost if you are a monitored client. Our PSAs will guide you through the relocation steps.